Do It For Your Family
You owe it to your family to have every piece of medical related information available for use by care providers, whenever and wherever it is needed to include Directives as to what is to be done, and possibly more important, what is not to be done in the event of an emergency.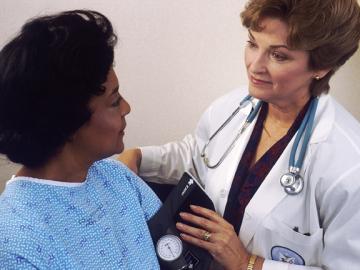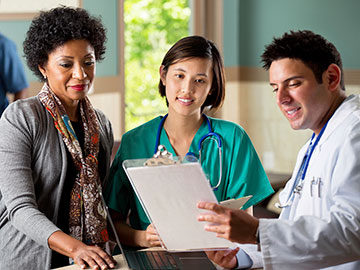 Do It For Your Employee
My eMHR makes a wonderful addition to your existing employee benefits package. Dollar for dollar, it will outperform every other benefit you presently provide to your employees. Other than that, it could actually make the difference in the overall health of your employees and possibly, their families. Give us a call today at 866-456-8653 to discuss how this remarkable employee benefit program can change the way you look at both short and long term employee relations.
Most Importantly, Do It For Yourself!
The health care system is changing. With the use of electronic medical records, there is more information being captured and recorded on individuals than ever before. The problem is most of this information is sitting in "silos" belonging to either the healthcare industry, State or Federal agencies, or others. These systems do not talk to each other! If you need your data in an emergency situation in any place other than your local hospital based physicians group, you most likely will never recieve that data. The My eMHRSolution represents the only solution to the issue of interoperability in the world to date!
Text to be overlaid on the paralllax window
Our fully functional PHR Includes everything you need in an HIE compatible platform, including the following:
Demographic Information
Emergency Information
Profile Photo (Biometrics Capable)
History of Procedures and Date 
History of Previous Illness and Conditions (60+ identified) 
Surgical History 
Activities/Social History
Pregnancy Status
Family History
Allergies: Drug, Air Borne & Other 
Patient Directives
Medications Listing (Active & Inactive)
Immunizations and Date
Master Problem List 
Lab and Diagnostics Results 
History of Encounters with Physician notes
Home Health Management w/ Remote Monitoring & Intervention
Longitudinal Care Plan (Actions & Instructions)
Supporting Medical Files to include Imaging, Report Findings, Lab Results etc. (Solution include a Native Generic DICOM Viewer)
Functional Capabilities: (Partial Listing)
Legacy Systems Interoperability 
HIPAA and 2014 Stage II MU Compliant
eTelehealth Capable (Patient to Physician and Physician to Patient)
My Video Chat HD Video Conferencing 
Symptoms Checker Differential Diagnosis Algorithm Solution
Medical Resource Library to include Patient Education