Medical Advisory Board
Robbie Solinger M.D.

Dr. Solinger holds the position of Medical Director for ICUcare LLC and serves on our Medical Advisory Board. Dr. Solinger. In this position, acts as an all-important liaison between the fields of medicine and IT. Dr. Solinger is a board certified, Pediatrics Cardiologist with over forty-two years of experience. Dr. Solinger is a past co-founder and principal of PCA of Louisville, KY. This pediatric cardiology specialist practice of 40 physicians and clinicians. Dr. Solinger's unique perspective and ability to navigate the medical community has proven very important since his acceptance of this position in 2013.
 Jay H. Sanders, M.D.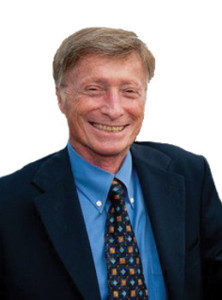 Dr. Sanders serves on our Medical Advisory Board and is President and CEO of The Global Telemedicine Group, Professor of Medicine at Johns Hopkins University School of Medicine (Adjunct), and a founding board member of the American Telemedicine Association where he serves as President Emeritus.  He has served on the NASA Biological and Physical Research Advisory Committee, as a consultant to the NASA Space Communication Center and was the Scientific Director for the NASA Medical Informatics and Technology Applications Commercial Space Center.
Dr. Sanders has also been a consultant to the Army's Telemedicine and Advanced Technology Research Center (TATRC) at Ft. Detrick, the CIO of the Military Healthcare System, the Defense Advanced Research Projects Agency (DARPA), the Air Force Center for Telehealth and Theater Informatics, and was the only civilian member of the Department of Defense Telemedicine Board of Directors with the Surgeon Generals of the Army, Navy, and Air Force.
Dr. Sanders was appointed by former Secretary of HHS, Michael Leavitt, to the Chronic Care Workgroup of the American Health Information Community Committee, and during the Clinton Administration he directed the U.S. telemedicine initiatives to the G-8 nations. Additionally, he has been a consultant to the World Health Organization on Health Telematics, as well as a consultant to the Russian Telemedicine Foundation. Dr. Sanders earned his medical degree from Harvard Medical School Magna Cum Laude and was a member of AOA. He did his residency training at the Massachusetts General Hospital in Boston where he became Chief Medical Resident, and did a research fellowship in Immunology at the National Institutes of Health.
Glen N. Feather, D.O., COL(Ret)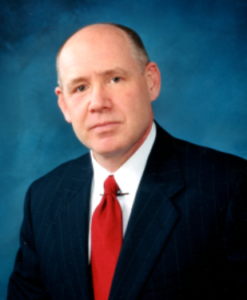 Dr. Feather is a graduate of Southern Illinois University in Carbondale, Illinois and a graduate of Chicago College of Osteopathic Medicine and serves on ISeeYouCare's Medical Advisory Board.  He completed his Anesthesiology residency at North Texas State University and completed his Pain Management Fellowship at Texas Pain Institute. Dr Feather is a retired Army Colonel, former State Surgeon for the Illinois Army National Guard, US flight surgeon and combat Veteran. He has extensive training in Interventional pain management and joined Illinois Regional Pain Institute in March of 2009. He is Board Certified in Anesthesia with advanced certification in Pain Management.