[wpforms id="1126″]
Team
Robert E. Higgs – Founder and CEO/President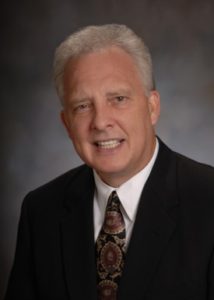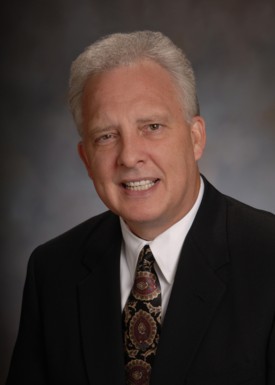 Mr. Robert Higgs is the founder of ISeeYouCare, Inc. and serves in the capacity of CEO/President of the company. Mr. Higgs also holds positions of CEO/President of CSI Engineering, Inc., an international engineering company specializing in process flow technologies, and Global Care International, Inc., a global eHealth solutions provider. Mr. Higgs has held management positions with Standard Oil of Ohio (SOHIO/BP), Contract Services, Inc., CSI Industries, Inc., Chemical Systems, Inc. and others over a thirty-five-year career.  Mr. Higgs ability to develop and market new technologies for use in multiple industries to include: aerospace, petroleum, chemical, automotive, plastics, pharmaceutical, power, medical and other has earned him awards and recognition from ASME, ANSI, IEEE and others.  In 1985, Mr. Higgs developed and patented his first invention (Patent No. 5282490), a "positive bias dome loaded differential pressure flow controller" for use in the oil-fields in Alaska. Over the next twenty-years, Mr. Higgs developed over 40 patented processes in some fourteen type of industries. His engineering work in the area of fluid dynamics is the subject of several technical papers that he authored and were published by ASME for ultimate distribution to libraries all over US. Mr. Higgs having founded some nine companies over a span of 35+ years is considered to be an "serial entrepreneur" with a proven track record of business management both domestically and international.
 Robert E. Thieman, ESQ., CPA – Company Treasurer and Acting CFO
Robert E. Thieman, CPA, and J.D., of Louisville, Kentucky: Bob is Managing Partner of Thieman Law, Firm and has over thirty years of experience in law, public accounting and business. Bob has devoted most of his career to providing outside legal services to publicly and closely held companies in a wide range of areas, including real estate, business mergers and acquisitions, federal taxation, state and local taxation, debt and equity financing, structuring of businesses and transactions, and third party contracting. Prior to founding his own legal practice in 1999, Mr. Thieman was a partner of a large law firm based in Louisville, Kentucky. Practicing attorneys have given him a rating of "AV," which is Martindale Hubbell's highest rating possible for competency and ethics in law. Mr. Thieman is experienced in evaluating and assisting in the management of legal risk; tax planning and compliance relating to income tax, sales and use tax, franchise tax, and real estate transfer tax; negotiating, drafting and advising on all forms of legal agreements; analyzing accounting data and reports; and working with third party professionals and other team members to achieve specific objectives.
---
Medical Advisory Board
Robbie Solinger M.D.
Dr. Solinger holds the position of Medical Director for ICUcare LLC. Dr. Solinger. In this position, he acts as an all-important liaison between the fields of medicine and IT. Dr. Solinger is a board certified, Pediatrics Cardiologist with over forty-two years of experience. Dr. Solinger is a past co-founder and principal of PCA of Louisville, KY, a pediatric cardiology specialist practice involving some 40 physicians and clinicians. Dr. Solinger's unique perspective and ability to navigate the medical community has proven very important since his acceptance of this position in 2013.
Glen N. Feather, D.O.
Dr. Feather is a graduate of Southern Illinois University in Carbondale, Illinois and a graduate of Chicago College of Osteopathic Medicine.  He completed his Anesthesiology residency at North Texas State University and completed his Pain Management Fellowship at Texas Pain Institute. Dr Feather is a retired Army Colonel, former State Surgeon for the Illinois Army National Guard, US flight surgeon and combat Veteran. He has extensive training in Interventional pain management and joined Illinois Regional Pain Institute in March of 2009. He is Board Certified in Anesthesia with advanced certification in Pain Management.
James P. Bagian, M.D., P.E.
Dr. Bagian is an American physician, and former NASA astronaut. During his career as an astronaut, he logged 337 hours of space-flight over two missions, STS-29 (in 1989) and STC-40 (in 1991). After leaving NASA in 1995, Dr. Bagian was elected as a member of the National Academy of Engineering and the Institute of Medicine. Dr. Bagian was the first and founding director of the VA national Center for Patient safety and as the Department of veterans Affairs First Chief Patient Safety Officer where he developed numerous patient safety related tools and programs that have been adopted nationally and internationally. Jim is currently the Director of the Center for Healthcare Engineering and Patient safety at the University of Michigan. Dr. Bagian received a Bachelor of science degree in mechanical Engineering from Drexel University in 1973, graduating first in his class, and a Doctor of Medicine degree from Thomas Jefferson University in 1977, where he was a member of Alpha Omega Alpha. Dr. Bagian is a colonel in the US Air Force Reserve and is the para-rescue flight surgeon for the 939th Air Force Wing. He is a USAF qualified freefall parachutist, holds a private pilot's license and has logged over 1500 hours flying time in propeller and jet aircraft, helicopters', and gliders.
---
The former company, ICUcare LLC was formed in August of 2008 with but one mission; bring about change in the nation's Health Care System to the benefit of patients, care givers and the industry itself. On July 15th, 2009, ICUcare LLC completed the development of the first generation of three planned product lines, My eMHR, a Personal Health Records cloud-based system. In February 2010, the company completed their work with the second of the planned solutions, eDoc® Telemedicine/EHR. Finally, in April of 2010, the company completed their work with the third of its planned software applications, the eDoc® Physicians Web Portal. (Renamed eDoc-on-call as part of the rebranding)
​
The company deployed its first beta test unit of the eDoc® Telemedicine/EHR Mobile Cart Solution in the NICU Unit of the Cincinnati Children's Hospital in May of 2010. The following month, ICUcare LLC attended and debuted their integrated Medical Records based Telemedicine Solution at the ATA Show in San Antonio. The President of the ATA, Dr. Jay H Sanders, visited the booth and remarked, "that he was glad to see that someone had finally put the "Medicine" with the "Tele", an obvious reference to the fact that the Telemedicine Industry itself had never been more than a video (Skype) based form of communication between two distant physicians.
​
In early 2012, the management of ICUcare LLC in association with the original owner of the intellectual technology decided to create Global Care International. Inc. (an S-Corp) in order to beta test the company's product offerings offshore. In March of 2012, Global Care International, deployed its first eDoc® Telemedicine/EHR Mobile Cart Solution at the Keffi Hospital, in Nasarawa State, Nigeria. That soon followed with other deployments in Lagos and Abuja Nigeria, Accra, Ghana, Sierra Leone and Kenya. In 2013, Global Care formed a partnership with SPI of Brazil to market its technology for the purposes of further beta testing to South American Markets. After completing all development activities associated with "localizing" the platforms, the new technology was successfully deployed at three locations in San Paulo and surrounding communities. The company was beginning to demonstrate the potential for this new revolutionary and disruptive technology and at the same time was getting invaluable experience and supporting data as to the performance of the technologies, both hardware and software. Every deployment to date has been useful in demonstrating the performance and usefulness of the technology while also contributing to insights into possible improvements and upgrades.
​
In September of 2012, ICUcare decided that with the Meaningful Use Incentive Program Certification Program window quickly closing, (March 30th, 2013), the company needed to put everything, including marketing and sales generation on hold and concentrate on completing the work as required to get the eDoc® Telemedicine/EHR and supporting platforms "Certified". The company contracted with ICSA Laboratory in October of 2012 and completed all certification activities on March 25th, 2013. As such, ICUcare LLC became the first North American company to have received Certification for Meaningful Use of a medical records platform that was capable of conducting eHealth/Telemedicine. As of this date, to our knowledge, no other company in the world possess a "Certified" Telemedicine/EHR medical records system.
​
In October of 2013, the company debuted it's second generation of its newly enhanced My eMHR web site and value added Personal Health Records solution. There are "four" revolutionary technology solutions included in the newly revamped and redeveloped My eMHR (PHR). This development completes the vision from which the My eMHR was originally conceived, a comprehensive, interoperable, longitudinal personal health records based system in the form of a Health Information Exchange (HIE). (See Attached News Released) This also added an all-important Patent involving "interoperability" to its growing IP portfolio.
​
Global Care International's South American partner, SPI successfully negotiated a contract with the FIFA whereby the company's technology was utilized in the 2014 FIFA World Cup Games in Brazil. ICUcare's technology platform was implemented at eighteen (18) stadiums and seven (7) supporting hospital systems throughout Brazil providing on demand medical services on behalf of the FIFA. This marks the first-time eHealth/Telemedicine has been utilized in such a venue.
ICUcare has created several Distribution Agreements in the US in support of our roll-out. In October of 2014, ICUcare joined forces with MTI, a major IT Federal Contractor located in Washington DC. This company brings thirty-years (30) of successfully negotiating and handling IT related contracts for many of the nation's federal agencies including; US Navy, Army, Air Force, Cost Guard, DOD, HHS, CMS and VA.
ICUcare LLC recently (August 1, 2016) signed a definitive agreement with Creative Medical Solutions out of Atlanta for the Distribution of the company's "My Home eHealth Monitoring" platform. CMI manufactures a line of FDA approved Home/Clinical Medical Diagnostics. CMI markets a "packaged solution" to include ICUcare's software platforms and associated APP's with their hardware in order to provide a tune-key integrated system to their customers. The ability of ISeeYouyCare's system to take their patient data, integrate it back into our platform and then "make it available" to disparate operating systems (EHR) is of substantial benefit to CMI. From ICUcare's standpoint, having one company from which to purchase medical devices from using the same software interface is of substantial benefit.