Who we are:
ISeeYouCare, Inc. is a software development and Telemedicine/Telehealth solutions provider for the healthcare industry. Over the last ten years, the company has developed the largest eco-system of patient-centric, data-driven healthcare solutions of its kind. Our commitment to developing and advocating for change in the US Healthcare System is unrivaled as evidenced by the development of some of the most disruptive technologies in the world.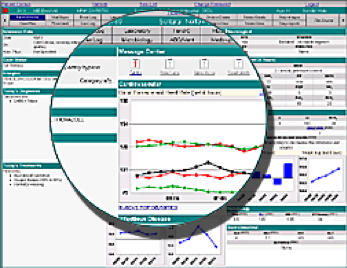 The company is committed to the following two guiding principles:
"If medicine is a science, then the science is the data, absent such, were forevermore doomed to simply practice medicine; We Can do Better."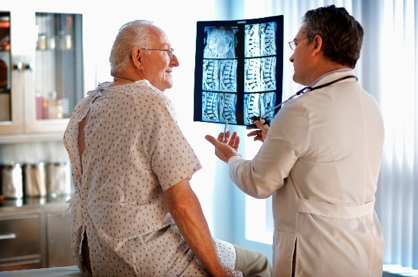 "Creating technologies that place physician's in the optimum position of having every piece of historical medical Data on any given patient available to them, absent not one piece of data, that if known, would alter their diagnosis and subsequent treatment of that patient." – Robert Higgs – Founder
Our Solutions
ISeeYouCare's patient-centric healthcare eco-system is founded on the premise that the patient's electronic health record must be accessible throughout the care continuum, no matter the venue, source or time of day. This level of integration and transparency drives clinical quality, positive provider and patient experience and lower costs in a value-based world. This eco-system of solutions cover the entire continuum of care with one uncompromising mission; provide every care provider with all of the patients longitudinal medical history at every point of care anywhere, anytime to the benefit of both provider and patient.
While the breath of solutions developed to date include many different auxiliary software and hardware solutions for a wide variety of healthcare environments and situations, they all utilize at least one of the following Enterprise Electronic Medical Records Platforms.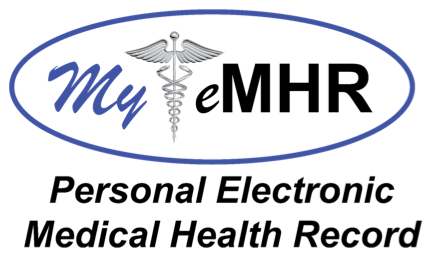 The My eMHR represents the nation's first Interoperable Longitudinal Personal Health Records web based system featuring a unique embedded solution called Fetch My Records. The system has the ability to 'Fetch' or retrieve a user's medical records from most of the nation's healthcare facilities for return and aggregation to 'their' personal medical records system. The solution includes a mobile version called My Health Mobile available in IOS and Android.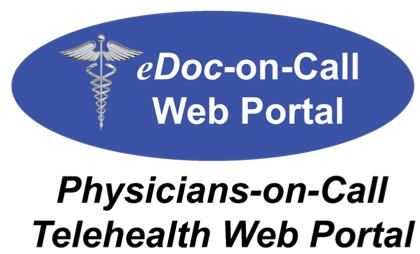 The eDoc-on-Call Web Portal Telemedicine Solution provides the means for physicians to provide medical services from anywhere, anytime to any given population. This includes patients suffering from chronic conditions or patients who simply cannot travel to the physicians offices. Every physician is always afforded access to the patients medical data whereby they can make the most accurate medical decision possible.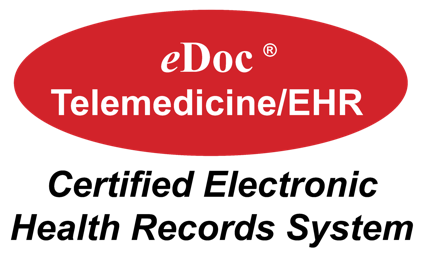 The eDoc® Telemedicine/EHR eHealth Solution represents an ONC-Certified Electronic Health Records system for use by physicians and other clinicians in ambulatory or inpatient settings. The system features unparalleled clinical decision support coupled with a physician friendly user interface. As with all of the company's digital technologies, it's integrated with all other solutions and capable of interoperability with all other certified EHR's in North America.
Other Supporting Integrated Solutions
(API's Available)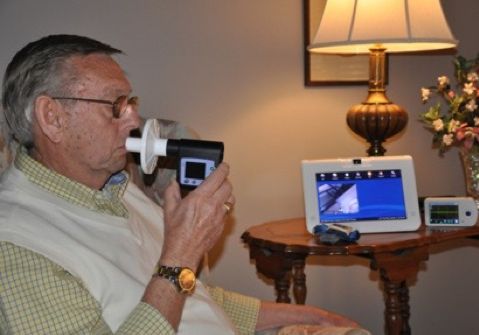 Home eHealth Monitoring
(CCM & RPM)
The My Home eHealth Monitoring System connects patients with care providers from the convenience of their homes. In fact, with usage of wearables and the systems Mobile Platform, they are continuously connected outside of the home. Better actionable data makes for more informed decisions and healthier patients. The system provides multiple solutions for patient/care provider interactions to include: HD Video/Audio, text messaging and manual/automated clinical protocols, assessments and questionnaires. The total system involves six different solutions, five are software based (PC, IOS & Android) and the sixth involves hardware. (Medical Devices to include: BP, HR, Pulse, SpO2, Spirometry, ECG, Temp. BG, PT/INR and Weight) Click to See My Home eHealth Monitoring System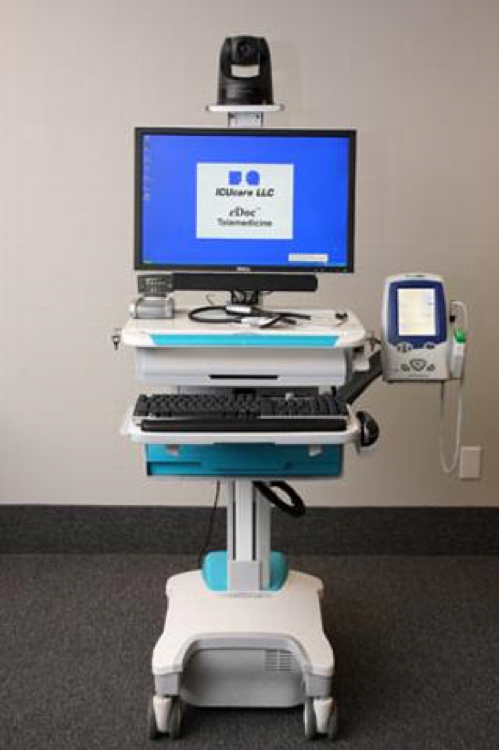 Telemedicine/Telehealth Solutions
(Hardware and Software)
The eDoc® Telemedicine Mobile System represents the most technological Advanced Telemedicine or Telehealth Solutions on wheels. If you remove the Wheels, it's really a Mobile Health Clinic.
The standard eDoc® Telemedicine/EHR System includes all the medical equipment required for a general routine medical examination to include; Blue Tooth Electronic Stethoscope, Iris Video Scope, Otto Video Scope, General Examination Video Camera and a Vital Sign Monitor system featuring NIBP, HR, SPo2, ECG and Nellcor Temperature. All equipment is integrated into the proprietary eDoc® Telemed/EHR and Video Conferencing Software Program supporting both Patient/Care Provider on one end and Doctor(s) and/or multiple Specialists on the remote end of the consult. The eDoc® Telemedicine/EHR System supports either Store and Forward or Live Video Conferencing Consultation and is interoperable with all Certified EHR Systems.
The eDoc® Telemedicine System is helping to bring urban quality health care to rural America. With the eDoc® Telemedicine/EHR System, patients living in rural areas can receive the same quality of care urban populations take for granted. Any rural care giver can teleconference with any specialist anywhere in the country to the benefit of the patient, the physician and the health care system.
The end use or applications for which these Solutions can be utilized are far reaching.
The following is but a few of the applications or environments for which these technologies can make a difference.